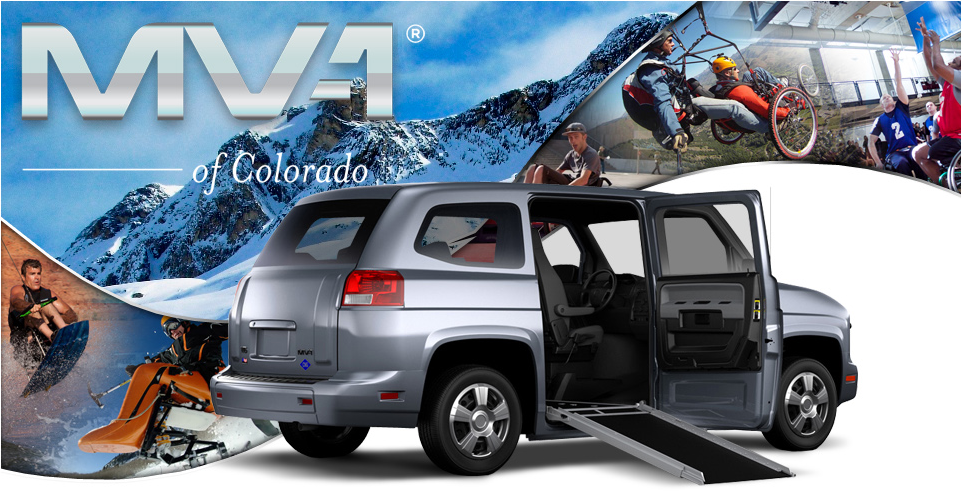 Purpose Built From the Ground Up
The MV-1 (Mobility Vehicle One) is the first ever vehicle designed by the manufacturer and built from the ground up for accessibility. What does that mean?
Accessibility- The MV-1 is ADA (Americans with Disabilities Act) certified or better, including 56'' by 36'' doorframes and a high ceiling. The power retractable ramp stows beneath the floorboards of the car for maximum space, but not beneath the car itself. This preserves it from road dust, slush, etc.
Affordability- Since the vehicle rolls off the assembly line wheelchair accessible you save money on costly conversions. The MV-1 costs up to 40% less than purchasing and converting other vehicles.
Maintain Factory Warranties- performing after-market conversions to a vehicle always risks voiding manufacturer warranties. Especially as vehicles become more and more technologically advanced something as simple as adding a lift-kit can void the warranty. Think what dismantling and rebuilding the floor, doors, roof, and adding equipment such as heavy ramps or removing seats does to completely alter the weight ratio and design specifications of the vehicle.
Preservation of the Integrity of the Vehicle- It's just a fact that taking something apart and rebuilding it weakens it. Up until now there was simply no option.
Accessibility Has Arrived
The Spartan simplicity of the MV-1 interior allows for maximum maneuverability for wheelchairs of all sizes and configurations and a wide spectrum of mobility issues. Aside from being able to load up quickly and easily, persons with disabilities can enjoy the view and pleasure of riding in the front passenger seat—a privilege many able-bodied passengers take for granted. In fact, many of MV-1 of Colorado's clients even park their chairs in the passenger seat and transfer to the driver's seat to drive themselves.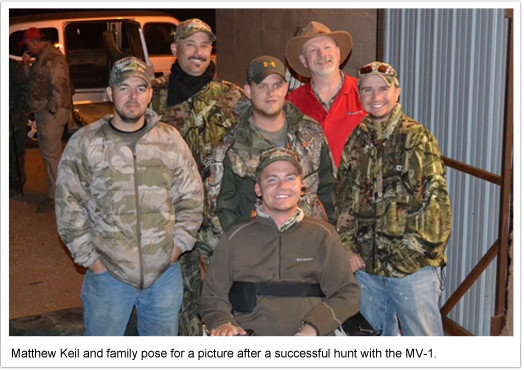 Staying Active/ MV-1 Owner Spotlight
Staff Sergeant Matthew Keil, U.S. Army (retired), a lifelong outdoorsman, was able to take advantage of the MV-1 in Denver's design features and take the vehicle on a pair of hunting trips for both moose and elk. This is something thousands of people do each year, but it would have been infinitely more difficult for SSgt. Keil if not for the access he was able to gain with the MV-1 and participate in adaptive sports in Colorado.
Medved Autoplex is very proud to have helped SSgt. Keil, his wife Tracy and their twins through the purchase process of the families' very own MV-1. MV-1 of Colorado at Medved Autoplex is the exclusive Colorado and Rocky Mountain region MV-1 retailer. We welcome you to visit our facilities in Wheat Ridge or Castle Rock, CO or we can deliver your new MV-1 right to your home, including outside of the State of Colorado.