Auto Body Shop Denver, CO
Being involved in a car accident is one of the most stressful events that a person will have to deal with in their life. The auto body shop in Denver, CO at Medved Autoplex is the area's leader in auto body repair thanks to their attention to detail and state of the art repair process that allows for exact paint matching and craftsmanship that is second to none. The auto body shop in Denver, CO at Medved Autoplex guarantees all of their work from the aforementioned paint matching work to dings, dents and scratches. Our auto body professionals can repair just about any make or model of vehicle to like-new, factory-grade condition.
In addition to auto body repair and state of the art color-matching techniques, the auto body shop in Denver, CO at Medved Autoplex is also fully qualified and equipped to handle all mechanical repair for nearly every make and model from almost any automaker. We also provide full frame repair, sectioning and replacement as well as uni-body repairs. When you bring your car, truck or SUV to the auto body shop in Denver, CO at Medved Autoplex you will receive one of the most accurate service estimates in the business, thanks to our cutting edge computerized estimating system.

*Wheat Ridge Service, Remember to use the Parfet Street Entrance to our Service Drive*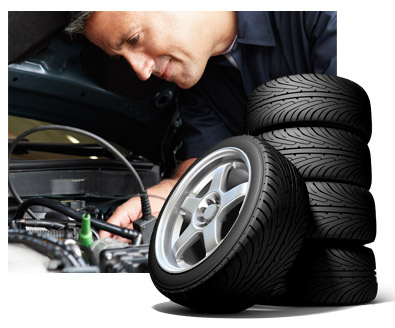 Insurance claims, the law and you at the Medved Auto Body Shop
Back in 2007, the State of Colorado passed House Bill 07-1104 that mandated insurance companies operating in Colorado cannot force you to choose a specific business to perform your auto body repairs after filing a claim. If the unfortunate happens and you are involved in an accident remember you have the following rights in the State of Colorado: You can choose any auto body shop you want to perform the work you require on your vehicle. An insurance company may want you to visit one of their driver-in claim centers before any work is completed or paid for. However, you don't need to do this and the auto body shop in Denver, CO at Medved Autoplex is more than qualified to handle it.

Also remember, that there is no law in Colorado that requires you to get more than one estimate before insurance claims will be paid out. Nobody will likely be able to match the prices set by The Body Shop by Medved Autoplex.
Guarantees and customer testimonials for the Medved Auto Body Shop
Don't be fooled by empty promises of quick turnaround times and unrealistically low prices. The auto body shop near Denver, CO at Medved Autoplex offers and guarantees all of their work and does so with realistically competitive prices. When we are performing work on a customer's vehicle we only use original equipment manufacturer (OEM) parts to restore your vehicle to the condition that the exterior was in when it rolled out of the factory.

Because of the commitment we have to the quality of our work and the care we put into working with our customers, we have received many glowing reviews over the years, here is one our favorites:

"I just wanted to let the Medved Auto Body Shop know how much I appreciated their care and concern – not only for my truck, but for me personally. Before I could ever discuss the damage to the vehicle, they wanted to know if I was ok. Our 2011 Silverado had extensive damage but when the vehicle was returned to us, it liked like it had never been in an accident. Rod and Brian are very kind and professional, they kept me aware of what was going on and dealt with my insurance company for me. I would definitely recommend Medved's Body Shop to my friends and family!" — Judy M., a satisfied Medved Auto Body Shop customer.